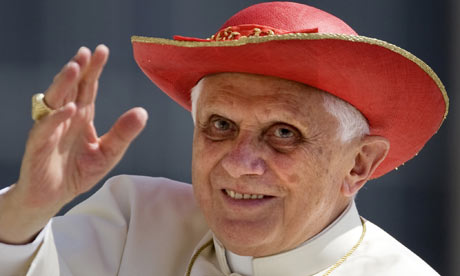 Pope Benedict XVI
was hit by fresh allegations yesterday that he failed to crack down on sexually abusive Catholic priests before becoming pontiff.
A letter written in 1985, when the then Cardinal Joseph Ratzinger was the head of the Vatican's doctrinal unit, resists a request for the defrocking of an American priest with a record of molesting children, for the "good of the universal Church".
The letter, published by Associated Press, also notes the "detriment that granting the dispensation can provoke within the community of Christ's faithful, particularly considering the young age". The priest, Father Stephen Kiesle, was 38 at the time.
Father Federico Lombardi, a Vatican spokesman, confirmed the cardinal's signature on the letter, but added: "The press office doesn't believe it is necessary to respond to every single document taken out of context regarding particular legal situations."
But the letter does switch the spotlight back to Benedict as a wave of sex abuse scandals involving priests, as well as alleged cover-ups by their bishops, sweeps Europe and the US. The Vatican has previously denied reports suggesting Benedict failed to tackle cases of abuse in Munich and Wisconsin before he became pope. Kiesle was sentenced in 1978 to three years' probation after pleading no contest to charges of lewd conduct for tying up and molesting two young boys in a San Francisco rectory.
Snip
More, if you can stomach it, at the
Guardian UK